1.《天使之城》
don't understand the God who'd let us meet if we could never be together.
When they ask me what I liked the best,I'll tell them "It was you".
I would rather have had one breath of her hair,
one kiss of her mouth,one touch of her hand than an eternity without it.
I have a feeling there's something bigger out there.
Bigger than we and bigger than you.
I wait all day just hoping for one more minute with you.
上帝既已安排我们相识,怎能不让我们相守!
当他们问我最爱的是什么,我会告诉他们。。。就是你!
我宁可呼吸到她飘散在空气中的发香,
轻吻她双唇,抚摸她双手,而放弃永生。
我老觉得,有种巨大的力量,让你我都显得好渺小!
我整日都盼着能与你有多一分钟的相聚!
2.《Titanic》
Jack死亡前的对白:
Jack : Listen, Rose. You're going to get out of here. You're going to go on. You're going to make lots of babies, and you're going to watch them grow. You' re going to die and old, an old lady in her warm bed, not here, not this night, not like this. Do you understand me?
Rose: I can't feel my body. Jack: Winning that ticket (for Titanic at a poker game) Rose, was the best thing that ever happened to me. It brought me to you, and I'm thankful (crying) you must (shivering) ...you must ... do me this honor. Promise me that you'll survive, that you won't give up, no matter what happens, no matter how hopeless. Promise me, now, Rose, and never let go of that promise, never let go. Rose: I'll never let go, Jack. I'll never let go, I promise.
3..《天煞-地球反击战》又叫《Independence day》独立日
出自电影中,美国总统为号召全世界的人们一起抵抗外星人的侵略,而发表的一篇慷慨激昂的演讲,全文如下:
Today we celebrate our independence day! Mankind, that word should have new meaning for all of us today. We can't be consumed by our petty differences anymore. we will be united in our common interests......you will once again be fighting for our freedom. Not from tyranny, oppression or persecution. But from annihilation. We're fighting for our right to live, to exist......as the day when the world declared in one voice "We will not go quietly into the night. We will not vanish without a fight. We're going to live on. We're going to survive." Today we celebrate our independence day!
4.《勇敢的心》
WILLIAM WALLACE:"Fight, and you may die. Run, and you'll live at least a while. And dying in your beds many years from now. Would you be willing to trade? All the days from this day to that, for one chance, just one chance, to come back here and tell our enemies that they may take our lives, but they'll never take our Freedom! Freedom——
"威廉华莱士:"是啊,如果战斗,可能会死。如果逃跑,至少还能活。年复一年,直 到寿终正寝。你们!愿不愿意用这么多苟活的日子去换一个机会,就一个机会!那就是回 来,告诉敌人,他们也许能夺走我们的生命,但是,他们永远夺不走我们的自由!" "我们的自由!!
5.《简-爱》
Why do you confide in me like this? What are you and she to me? You think that because I'm poor and plain, Ihave no feelings? I promise you, if God had gifted me with wealth and beauty, I would make it as hard for you to leave me now as it is for me to leave you. But He did not. But my spirit can address yours, as if both have passed through the grave and stood before heaven equal.
简:您为什么对我讲这些?您和她(英格拉姆小姐)跟我有什么关系?您以为我穷,不好看,就没有感情吗?告诉你吧,如果上帝赐予我财富和美貌,我会让
您难以离开我,就想我现在难以离开您。可上帝没有这样做,但我的灵魂能够同您的灵魂说话,仿佛我们都经过 坟墓,平等地站在上帝面前。
英语电影经典对白片段??
Big words of western tour (大话西游) Chapter 1 Site:The wedding Characters:牛魔王 、至尊宝、紫霞、小妖 Aside: The story begins with a wedding. The Bull King is going to have a concubine.牛:Today is my wedding. I am going to have a concubine. Ha ha ha …….妖:Concubine? Dose your wife agree to it?牛:Oh! She is not lovely anymore. She's right now at the Flame Mountain. She can do nothing about it!(至尊宝从后台走入人群中) 牛:Let me introduce my brother to you! My bro!Come here! This is my brother.(牛深情地转向紫霞) 牛:Zixia, listen to me. I think I 've fallen in love with you once I know you. I want to show my sincerity. So I request you to marry me in front of my bros. This Pandora's Box is my gift to you. I hope you would say yes.妖:I object!牛:What?妖:Zixia has a means to test her lover. If you can pass it, I will shout up!至:What's this? Really?妖:This test is that she would marry the guy who can make her Magic Sword go out of the scabbard.(剑从至的怀中落下) 妖:Magic Sword?牛:Let me do this!(紫跑出,拾剑) 紫:It's not true! It's just a joke. It is still meaningless even if you can put it out!(紫跑下) 妖:King, Iron Fan Princess has come.牛:Aaa……(牛惊慌地跑下) Aside: The monkey king leaves the front hall, running to back garden…… Chapter 2 Site: Bull King's back garden Characters: 至尊宝、紫霞 (至跑过来,突然看到紫独自坐在台阶上,于是走过来) 至:Why are you hiding here?(紫抽剑,指向至。
两人定格,至走出来,独白) 至:At this time, the blade is really close to me, 0.01 cm I think. But after a short period of time, 0.01 second I think, the owner of the sword will fall for me whole-heartedly. Because I've decided to tell lies, I've told many lies in my life, but I think it is the most wonderful lie!紫:I'll kill you if you come closer!至:You should kill me! Kill me! I'd found my best love, but I didn't treasure her. I left regretful after that. It's the ultimate pain in the world. Just cut my throat, please don't hesitate! If God can give me a chance, I will tell her there words. "I love you". If God wants to give a time limit, I'll say this love will last 10 thousand years!(紫长叹,抛剑,拾剑,抱剑) 紫:What can you tell your wife?至:I have to tell her the truth. So I must get the Pandora's Box back. Then go back with you and explain everything. But I hate myself that I can't get the box back. I …… 紫:I help you!至:No, it's dangerous!紫:You don't want to?至:I do! But …… 紫:I trust you! I'll get the Pandora's Box back tonight. Wait for me here at midnight.(猪喊) 至:Let me do something to my boss first. See you tonight.(依依不舍) Aside: The night …… Chapter 3 Site: Dungeon Characters: 至尊宝、猪八戒、沙僧、唐僧 猪和沙:Master, master(两人同时悄声说) 猪:We come to save you.沙:We come to bring you out.唐:I won't go.猪和沙:Stay here? Why?唐:There're full of obstacles in the way of getting scriptures. This is because we're not united enough. So we let the devils do bad to us. That's fine. This prison has no difference with the outside world, to me; the outside world is just a bigger prison. You go out first. I have something to tell him.(猪和沙下) 唐:You come in and have a sit!至:To be honest, I'm not your disciple. I don't want to be your disciple. Master I know you're a good guy. Please let me go!唐:Do you know "dong , dong, dong ……"?至:What is "dong, dong, dong"?唐:"dong, dong, dong ……" is ……(唐唱Only you) 至:Stop. Stop. I can't take this anymore, please stop …… 唐:Ohoh …… 至:Damn you, you … I've said I can't take this anymore. Don't disturb or I'll kill you.唐: Monkey King, you can kill me. Life and death are very minor. When you know why you should make sacrifices, you will come back and sing this song with me. Namonitabhaya …(至跑走) Aside: The Monkey King succeeds in escaping form the Bull King, and he reaches the Spiders' Cave with the Grapes. Unfortunately, the Monkey King and his friends meet the Queen of Spider.The Monkey have heard that if the blade slashed fast and accurately, the guy who's cut open won't die at once. He can still see. So he asks the Queen of the Spider to kill him as fast as she could and to tear his heart out and let him have a look.After the Monkey King's death, he appears in the Hole of Waterfall … Chapter 4 Site: The Hole of Waterfall Characters: 至尊宝、观音 至:Goddess. I'm about to understand your words. I used my eyes to see in the past. What I was dying. I started using my heart to see this world. Then I could see all...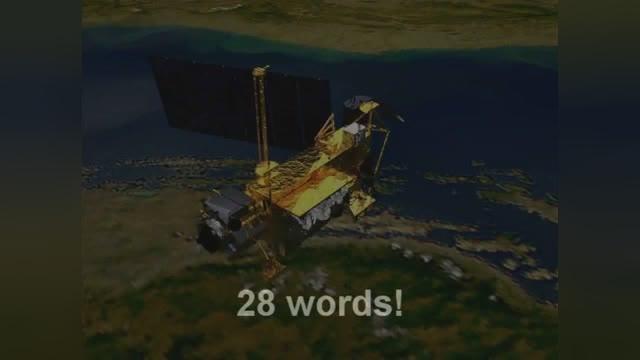 求经典英语电影片段,两个人对白的那种,大约3分钟左右!
经典励志电影 ---- 肖申克的救赎 Tommy死后,Andy和Red在墙下的对话:ANDY My wife used to say I'm a hard man to know. Like a closed book.Complained about it all the time.(pause) She was beautiful. I loved her. But I guess I couldn't show it enough.(softly) I killed her, Red.Andy finally glances to Red, seeking a reaction. Silence.ANDY I didn't pull the trigger. But I drove her away. That's why she died. Because of me, the way I am.RED That don't make you a murderer. Bad husband, maybe.Andy smiles faintly in spite of himself. Red gives his shoulder a squeeze.RED Feel bad about it if you want. But you didn't pull the trigger.ANDY No. I didn't. Someone else did, and I wound up here. Bad luck, I guess.RED Bad luck? Jesus.ANDY It floats around. Has to land on somebody. Say a storm comes through. Some folks sit in their living rooms and enjoy the rain.The house next door gets torn out of the ground and smashed flat. It was my turn, that's all. I was in the path of the tornado.(softly) I just had no idea the storm would go on as long as it has.(glances to him) Think you'll ever get out of here?RED Sure. When I got a long white beard and about three marbles left rolling around upstairs.ANDY Tell you where I'd go. Zihuatanejo.RED Zihuatanejo?ANDY Mexico. Little place right on the Pacific. You know what the Mexicans say about the Pacific? They say it has no memory. That's where I'd like to finish out my life, Red. A warm place with no memory. Open a little hotel right on the beach.Buy some worthless old boat and fix it up like new. Take my guests out charter fishing.(beat) You know, a place like that, I'd need a man who can get things.Red stares at Andy, laughs.RED Jesus, Andy. I couldn't hack it on the outside. Been in here too long.I'm an institutional man now. Like old Brooks Hatlen was.ANDY You underestimate yourself.- RED Bullshit. In here I'm the guy who can get it for you. Out there, all you need are Yellow Pages. I wouldn't know where to begin.(derisive snort) Pacific Ocean? Hell. Like to scare me to death, somethin' that big.ANDY Not me. I didn't shoot my wife and I didn't shoot her lover, and whatever mistakes I made I've paid for and then some. That hotel and that boat...I don't think it's too much to want. To look at the stars just after sunset. Touch the sand.Wade in the water. Feel free.RED Goddamn it, Andy, stop! Don't do that to yourself! Talking shitty pipedreams! Mexico's down there,and you're in here, and that's the way it is!ANDY You're right. It's down there, and I'm in here. I guess it comes down to a simple choice, really. Get busy living or get busy dying.Red snaps a look. What the hell does that mean? Andy rises and walks away. Red lunges to his feet.RED Andy?ANDY(turns back) Red, if you ever get out of here,do me a favor. There's this big hayfield up near Buxton. You know where Buxton is?RED(nods) Lots of hayfields there.ANDY One in particular. Got a long rock wall with a big oak at the north end. Like something out of a Robert Frost poem. It's where I asked my(MORE) ANDY (cont.) wife to marry me. We'd gone for a picnic. We made love under that tree. I asked and she said yes.(beat) Promise me, Red. If you ever get out, find that spot. In the base of that wall you'll find a rock that has no earthly business in a Maine hayfield. A piece of black volcanic glass. You'll find something buried under it I want you to have.RED What? What's buried there?ANDY You'll just have to pry up that rock and see.希望对你有帮助。
经典英语电影片段
英语经典电影片段,见人人听力网,全是剪接好的经典英文电影片段,链接附在每部电影片段之后。
1、经典英文电影片段 好好先生(Yes Man)电影http://www.rrting.net/English/filmlet/204126/2、经典英文电影片段 泰坦尼克号(Titanic)电影http://www.rrting.net/English/filmlet/204123/3、经典英文电影片段 爱丽丝漫游仙境(Alice in wonderland)电影http://www.rrting.net/English/filmlet/204141/4、经典英文电影片段 功夫熊猫(Kung Fu Panda)电影http://www.rrting.net/English/filmlet/192028/
转载请注明出处教学信息网 » 三年级英语上册